News about Blumenhofer Acoustics
15 July 2022, 17:30
Korea, Review, Review Genuin FS 2
The
Korean HiFi Club
tested our Genuin FS 2 MK 2 and told the story about our company.
I'm not able to read Korean, but Peter from
Si-Works
ensured me it was really positive.
Here
You can read the review
28 October 2016, 06:11
Genuin FS 1, HiFi Show, Korea


It was the first event held by SI-Works in Korea and the setup was really impressive: playing just analogue on a Kronos turntable. Louis Desjardins was there himself to promote the turntables and help with the setup.
At the beginning of the show we cooperate from remote (communication over Facebook) in supporting the setup and that has been an amazing experience to get the feedback of Louis after making the suggested changes: he said that the sound became delicious and was so enthusiastic that tried to establish a connection with a greek tube amp manufacturer. I appreciated it! And it will have a good follow up.

This was the setup:
- Genuin FS 1 MK 2
- Thöress Audio Mono Amplifiers
- Thöress Audio Pre-Amplifiers
- Thöress Audio Phono Preamp
- Sutherland Engineering Phono Pre-Amplifiers
- Kronos Audio Sparta and Pro Turntables

If You are curious about the pictures of the event, just click here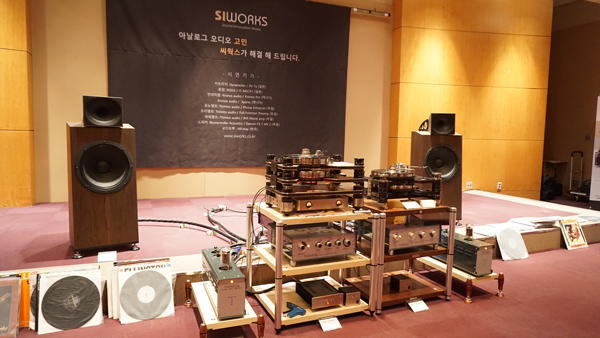 24 August 2016, 17:28
Distributor, Korea


I do not know whether we already met or not, and if yes, then where. SI Works, is our new distributor for Korea. We are looking forward for the cooperation.


SI-Works co.
Royal Bldg. B1F
23 Dogok-ro 46-gil
05574 Songpa-gu
Seoul

Tel.: 02-400-9988
Mobile: 010-6315-9971
E-mail: jungknah@gmail.com
Website: http://siworks.co.kr