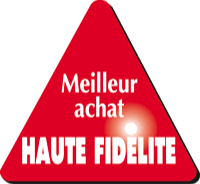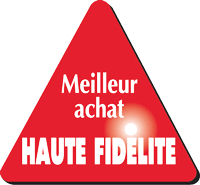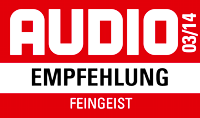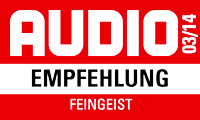 Dal nostro amore per la musica: gli unici diffusori da scaffale studiati anche per le valvole.
Dopo qualche anno ci siamo decisi a reintrodurre la Mini tra i nostri prodotti. La Mini è sempre stata presente con nomi diversi nella storia di Blumenhofer. Il progetto di base non è mai stato modificato: un diffusore a due vie con un woofer da 10 cm in un cabinet Bass Reflex.
In passato, in Francia, la Mini ha già ottenuto il blasone per il miglior acquisto.

La sola nella sua categoria che si possa anche usare con amplificatori valvolari.
Words of the press
Pressestimmen
Dice la stampa
È talmente modesto, che anche un triodo non si scoraggia ai suoi terminali.
Ha un suono estremamente coinvolgente, vivace e spaziale
La mini è una vera bomba.
Un'illusione tanto credibile quanto sorprendente.
Lo stage sonoro lascia letteralmente sbalorditi.
la timbrica di questi diffusori risulta globalmente molto equilibrata.
Questi diffusori sono tra i mini più completi e sorprendenti sul mercato.
Ma per me [sono] di una bellezza, una grazia, una musicalità e una godibilità tali da non far rimpiangere troppo impianti di ben altra caratura e prezzo.
Non c'è praticamente fatica d'ascolto, non si ha mai quella sensazione di fastidio che qualche concorrente del Blumenhofer presenta in nome dell'iperdefinizione e dell'iperdettaglio
I Blumenhofer Mini hanno invece il pregio di farsi ascoltare anche per ore e a livelli sonori relativamente elevati,
Specifications of the Mini
Spezifikationen der Mini
Specifiche della Mini
Technical data of the Mini
Technische Daten der Mini
Dati tecnici della Mini
Tempesta 17 Bookshelf
Mini

Material

Material

Materiale

:
MDF
MDF

Thickness

Materialdicke

Spessore

:
19mm / 0,75"
19mm / 0,75"

Frequency range

Frequenzgang

Risposta in frequenza

:
50Hz - 20kHz &plusmn 2dB
60Hz - 20kHz &plusmn 2dB

Bass Cabinet

Bass Gehäuse

Cabinet dei bassi

:
Bass reflex
Bass reflex

Porting

Bass Reflex

Canale

Rear

Nach hinten

Posteriore

Rear

Nach hinten

Posteriore

Woofer

Tiefmitteltöner

Woofer

:
170mm / 6,5"
100mm / 4"

Material

Material

Materiale

:
Peek-Carbon
P2C® Sandwich

Paper

Papier

Carta

Cross over frequency

Übergangsfrequenz

Frequenza di taglio

:
1800 Hz
6000 Hz

Midhigh

Mittelhochtöner

Medioalti

:

Compression driver

Kompressionstreiber

Driver a compressione

Dome

Kalotte

Calotta

Horn Throat

Horn

Diametro tromba

:
1"
-

Membrane dimensions

Membranendimension

Dimensione Membrana

:
35mm / 1,4"
25mm / 1"

Material

Material

Materiale

:
Mylar

Silk

Seide

Seta

Max power input

Belastbarkeit

Potenza massima

(RMS):
100 W RMS
60 W RMS

Efficiency

Wirkungsgrad

Efficienza

:
88 dB
88 dB

Impedance

Impedanz

Impedenza

:
8 Ohm
6 Ohm

Terminal

Anschlussfeld

Terminali

Single-Wiring gold plated

Single-Wiring vergoldet

Single-Wiring placcato oro

Single-Wiring gold plated

Single-Wiring vergoldet

Single-Wiring placcato oro

Feets

Füße

Piedi

:
No
No

Dimensions

Maßen

Dimensioni

[mm]:
480 x 220 x 320 mm
19 x 8,5 x 12,5 in
280 x140 x270 mm
11 x 5,5 x 10,5 in

Weight

Gewicht

Peso

:
10,5 kg
5 kg

Packaging dimensions

Verpackungsmaßen

Dimensioni imballate

:
69 x 43 x 36 cm
45 x 45 x 42 cm

Loudspeakers per carton

Lautsprecher per Karton

Pezzi pro cartone

:
1
2

Packaging weight

Verpackungsgewicht

Peso imballate

:
13,5 kg
12 kg

Center Loudspeakers

Center Lautsprecher

Diffusori centrali

:
Center 17
-
Center 15
-
Dimensions of the Mini
Abmessungen der Mini
Ingombri della Mini
Options of the Mini
Optionen der Mini
Opzioni della Mini
Nella nostra falegnameria possiamo produrre qualunque tipo di finitura superficiale in nobilitato di autentico legno.
Standard sono Noce e Ciliegio.
In
questa
pagina è possibile vedere alcuni esempi di nobilitature.
È anche possibile avere anche una verniciatura superficiale opaca.
Il legno è un prodotto naturale ed il suo colore e la struttura delle sue venature dipendono da tanti fattori e dalle zone di crescita. Quindi variazioni ed irregolarità della superficie non sono da considerarsi difetti ai fini di un reclamo.
Reviews
of the Mini
Reviews
der Mini
Tests
della Mini