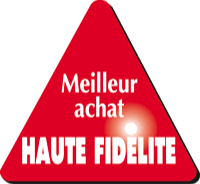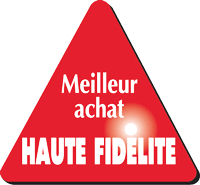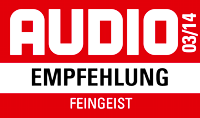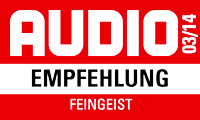 From a big love for music: the only loudspeaker in this class, wich can be used even with tubes.
After some years of waiting we decided to reintroduce the Mini in our product portfolio.
The Mini is a loudspeaker that was present longer time in the story of Blumenhofer. It was sometimes called Mini, then Satellite Mini and so on. The basis project never changed: a 2 way loudspeaker with a 10cm woofer in a rear ported bass reflex cabinet.
The Mini has been already awarded in the past in France by the Haute Fidélité magazine the Best Buy award.

The only one in this class that can be driven by tube amplifier
Words of the press
Pressestimmen
Dice la stampa
It can work that modestly, that even a triode does not fail at his terminals.
Its sound is involving, living and spacy.
The Mini is a real bomb.
An trustworthy and astonishing illusion.
The stage is simply flabbergasting.
The sound properties are globally really equilibrate.
These are the most complete and surprising among the Minis on the market.
In my opinion they bare a beauty, a musicality and they are so enjoyable that You will not miss higher priced systems
There is not fatigue in the listening, the annoying sensation related to hyper-definition and hyper-detail is totally absent
The Mini of Blumenhofer have the virtue to be enjoyable at high volume even for longer time
Specifications of the Mini
Spezifikationen der Mini
Specifiche della Mini
Technical data of the Mini
Technische Daten der Mini
Dati tecnici della Mini
Tempesta 17 Bookshelf
Mini

Material

Material

Materiale

:
MDF
MDF

Thickness

Materialdicke

Spessore

:
19mm / 0,75"
19mm / 0,75"

Frequency range

Frequenzgang

Risposta in frequenza

:
50Hz - 20kHz &plusmn 2dB
60Hz - 20kHz &plusmn 2dB

Bass Cabinet

Bass Gehäuse

Cabinet dei bassi

:
Bass reflex
Bass reflex

Porting

Bass Reflex

Canale

Rear

Nach hinten

Posteriore

Rear

Nach hinten

Posteriore

Woofer

Tiefmitteltöner

Woofer

:
170mm / 6,5"
100mm / 4"

Material

Material

Materiale

:
Peek-Carbon
P2C® Sandwich

Paper

Papier

Carta

Cross over frequency

Übergangsfrequenz

Frequenza di taglio

:
1800 Hz
6000 Hz

Midhigh

Mittelhochtöner

Medioalti

:

Compression driver

Kompressionstreiber

Driver a compressione

Dome

Kalotte

Calotta

Horn Throat

Horn

Diametro tromba

:
1"
-

Membrane dimensions

Membranendimension

Dimensione Membrana

:
35mm / 1,4"
25mm / 1"

Material

Material

Materiale

:
Mylar

Silk

Seide

Seta

Max power input

Belastbarkeit

Potenza massima

(RMS):
100 W RMS
60 W RMS

Efficiency

Wirkungsgrad

Efficienza

:
88 dB
88 dB

Impedance

Impedanz

Impedenza

:
8 Ohm
6 Ohm

Terminal

Anschlussfeld

Terminali

Single-Wiring gold plated

Single-Wiring vergoldet

Single-Wiring placcato oro

Single-Wiring gold plated

Single-Wiring vergoldet

Single-Wiring placcato oro

Feets

Füße

Piedi

:
No
No

Dimensions

Maßen

Dimensioni

[mm]:
480 x 220 x 320 mm
19 x 8,5 x 12,5 in
280 x140 x270 mm
11 x 5,5 x 10,5 in

Weight

Gewicht

Peso

:
10,5 kg
5 kg

Packaging dimensions

Verpackungsmaßen

Dimensioni imballate

:
69 x 43 x 36 cm
45 x 45 x 42 cm

Loudspeakers per carton

Lautsprecher per Karton

Pezzi pro cartone

:
1
2

Packaging weight

Verpackungsgewicht

Peso imballate

:
13,5 kg
12 kg

Center Loudspeakers

Center Lautsprecher

Diffusori centrali

:
Center 17
-
Center 15
-
Dimensions of the Mini
Abmessungen der Mini
Ingombri della Mini
Options of the Mini
Optionen der Mini
Opzioni della Mini
In our workshop we can offer all true-wood veneers.
Standard are Walnut and Cherry.
Here
You can find some non exhaustive samples of the veneers.
As an option is matt lacquering possible as well.
Wood is a natural product and depending on several factors might have different color and structure. Color and structure variations of the surface are not to be considered flaws.
Reviews
of the Mini
Reviews
der Mini
Tests
della Mini