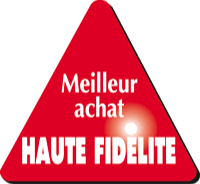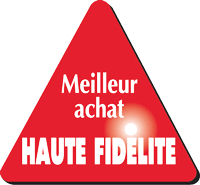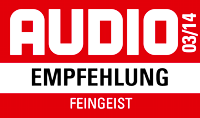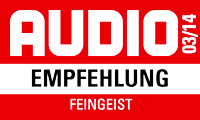 Aus großer Liebe zur Musik: der einzige Regallautsprecher, der auch mit Röhren harmoniert.
Nach einiger Jahren haben wir beschlossen die Mini wieder einzuführen. Es geht um einen Lautsprecher das immer wieder im Produkt-portfolio der Firma Blumenhofer. Das Grundprojekt war immer Konstant: 2-Wege mit einem 10cm woofer in einem Bass Reflex Gehäuse.
Die Mini hat in der Vergangenheit in Frankreich den Best-Kauf von der Haute Fidélité bekommen.

Die einzige in der Kategorie, die man auch mit Röhrenverstärker antreiben kann.
Words of the press
Pressestimmen
Dice la stampa
Kann so genügsam arbeiten, dass eine triode an seinen Klemmen nicht verzweifelt
Klang hingebungsvoll lebendig und räumlich.
Die Mini ist ein richtiger Knaller.
Eine glaubhafte und erstaunliche Illusion.
Die Bühne überrascht einfach total.
Die Tönung dieser Lautsprecher ist in allem sehr ausgewogen
Diese sind die überraschendsten und vollständigsten Minis auf dem Markt.
Meiner Meinung nach die Mini besitzen eine Schönheit, eine Musikalität und die sind so genießbar, daß auch teuerere Anlagen nicht vermisst werden
Es gibt keine Ermüdung beim Hören und das lästige Gefühl von Hyperdefinition oder Hyperdetail entsteht gar nicht
Die Minis von Blumenhofer sind auch für höheren Pegeln und längere Hörzeiten geschmiedet
Specifications of the Mini
Spezifikationen der Mini
Specifiche della Mini
Technical data of the Mini
Technische Daten der Mini
Dati tecnici della Mini
Tempesta 17 Bookshelf
Mini

Material

Material

Materiale

:
MDF
MDF

Thickness

Materialdicke

Spessore

:
19mm / 0,75"
19mm / 0,75"

Frequency range

Frequenzgang

Risposta in frequenza

:
50Hz - 20kHz &plusmn 2dB
60Hz - 20kHz &plusmn 2dB

Bass Cabinet

Bass Gehäuse

Cabinet dei bassi

:
Bass reflex
Bass reflex

Porting

Bass Reflex

Canale

Rear

Nach hinten

Posteriore

Rear

Nach hinten

Posteriore

Woofer

Tiefmitteltöner

Woofer

:
170mm / 6,5"
100mm / 4"

Material

Material

Materiale

:
Peek-Carbon
P2C® Sandwich

Paper

Papier

Carta

Cross over frequency

Übergangsfrequenz

Frequenza di taglio

:
1800 Hz
6000 Hz

Midhigh

Mittelhochtöner

Medioalti

:

Compression driver

Kompressionstreiber

Driver a compressione

Dome

Kalotte

Calotta

Horn Throat

Horn

Diametro tromba

:
1"
-

Membrane dimensions

Membranendimension

Dimensione Membrana

:
35mm / 1,4"
25mm / 1"

Material

Material

Materiale

:
Mylar

Silk

Seide

Seta

Max power input

Belastbarkeit

Potenza massima

(RMS):
100 W RMS
60 W RMS

Efficiency

Wirkungsgrad

Efficienza

:
88 dB
88 dB

Impedance

Impedanz

Impedenza

:
8 Ohm
6 Ohm

Terminal

Anschlussfeld

Terminali

Single-Wiring gold plated

Single-Wiring vergoldet

Single-Wiring placcato oro

Single-Wiring gold plated

Single-Wiring vergoldet

Single-Wiring placcato oro

Feets

Füße

Piedi

:
No
No

Dimensions

Maßen

Dimensioni

[mm]:
480 x 220 x 320 mm
19 x 8,5 x 12,5 in
280 x140 x270 mm
11 x 5,5 x 10,5 in

Weight

Gewicht

Peso

:
10,5 kg
5 kg

Packaging dimensions

Verpackungsmaßen

Dimensioni imballate

:
69 x 43 x 36 cm
45 x 45 x 42 cm

Loudspeakers per carton

Lautsprecher per Karton

Pezzi pro cartone

:
1
2

Packaging weight

Verpackungsgewicht

Peso imballate

:
13,5 kg
12 kg

Center Loudspeakers

Center Lautsprecher

Diffusori centrali

:
Center 17
-
Center 15
-
Dimensions of the Mini
Abmessungen der Mini
Ingombri della Mini
Options of the Mini
Optionen der Mini
Opzioni della Mini
In unserer hauseigenen Schreinerei können wir sämtliche Echtholzfurniere anbieten.
Standardfurniere sind Walnuss und Kirsche.
Hier
gibt es ein Paar Beispiele der möglichen Furniere.
Optional ist auch eine Seidenmatt Lackierung möglich.
Holz ist ein Naturprodukt und kann durch Wuchsgebiet, Dichte und Lagerung unterschiedliche Farbtöne, Maserungen und Strukturen aufweisen. Struktur sowie Farbdifferenzen sind daher kein Reklamationsgrund. Änderungen an Holzarten und Oberflächen vorbehalten!
Reviews
of the Mini
Reviews
der Mini
Tests
della Mini