Fi Audio is our new distributor for the United Kingdom, the cooperation started about the end of 2016. We are looking forward for a fruitful working together!
FI Audio is located in Scotland… I think we will soon pay a visit to his offices ;-) there is a lot to enjoy there!!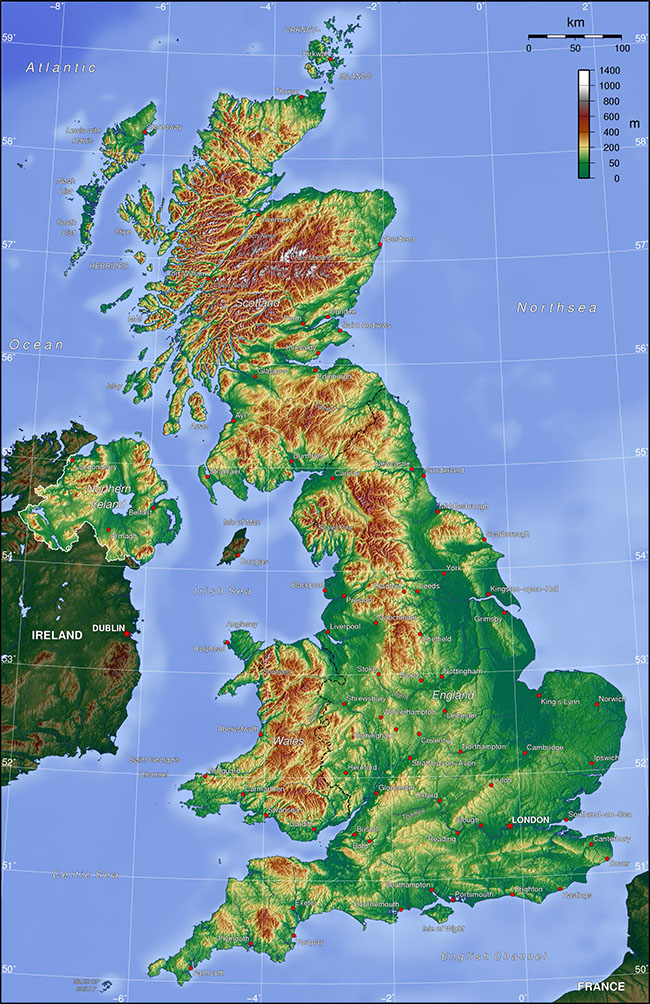 Sometimes it is better to go for new opportunities. Tim and us, therefore we decided together not to continue anymore. Jordan Acoustics is not more our distributor for the United Kingdom. We will see what will come up in the future in the UK.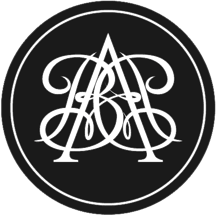 Lucy and Harry, from the Bespoke Audio Company, paid us a visit at Blumenhofer: after a 5 years old appointment that has been postponed and renewed several times, finally we managed to meet. For this, we have to thank the perseverance of Harry, more than anything else.
We had chance to listen to their pearl. A passive preamplifier.

From the start the sound was convincing, dynamic, fast, clear, with the right presence on the whole frequency spectrum. It bears the musicality we aim to and we pursue in each of our developments. We tried it with several power amps and it matched them correctly.
Convincing. It is a product we will think about.
Then we have learnt that Lucy is personally winding the transformers, we then have learnt how far it is possible to tailor it to the needs of the customers and that it can be made to match the look of our loudspeakers. Lots of nice surprises and add ons for the demanding and knowledgable customer.
In the end, they opened up the little box for us: wow, very nice design, very nice construction, very simple but efficient cabling inside. Flabbergasting!! Not only for the sound but for the overall workmanship and attention to the single detail.

Lucy and Harry invest a huge amount of work and knowledge in their product. Entirely made in UK! I think that our two companies share a lot of understanding for music: looking forward for working together!!

Of course we had some fun during the day, if You are curious, You can have a look at our gallery, here.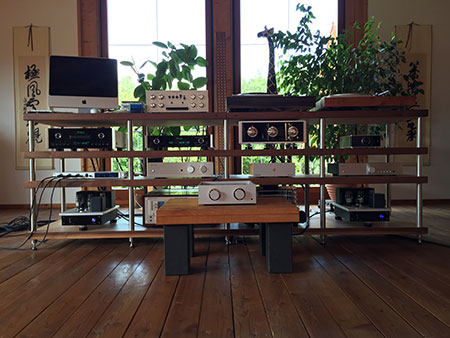 Groove into Bits Vol. 2 reached 93% points assigned by Ken Kessler on
Hifinews.co.uk
.
Here
You can get more info on the CD and
here
You can buy it. Have Fun!!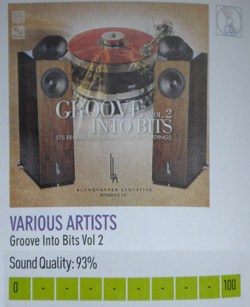 We met Ken Kessler at the Munich High End and we spent some words with him. During the talk we handed over our Grove into Bits CD and explained in which way we recorded it: directly from the LP and enhanced in the analog domain before going digital.
HiFinews.co.uk
and Ken Kessler awarded our Grove into Bits CD the Album Choice Award for this month and gave us 95% out of 100% in music quality, a very high and rare reward. This is for us the best acknowledgment of our love for the music, this is just a sample of the quality of all our products! You can buy it
online at sts-digital
. Enjoy the music!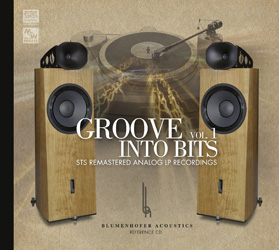 During the Munich High End 2011 Paul and Tim visited our company. Then shortly before the Munich High End 2012 we had a short conversation and the decision was taken: Jordan Acoustics became Blumenhofer Acoustics Distributor for the United Kingdom. We are looking forward for a positive cooperation. You can reach Jordan Acoustics
here
: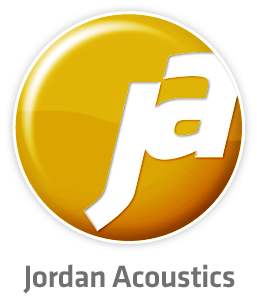 Tel. +44 1202 911886
bournemouth@jordanacoustics.co.uk
http://jordanacoustics.co.uk

Unit 2 - The Old Cart Building
Parley Court Barns
Parley Green Lane
Hurn
Dorset BH23 6BB
See Older Posts...
Sometimes there are some problems with the news page, sorry for the inconvenience.
You can always check our news
here, on blogspot