It was a nice Christmas gift. Stereopluss.no published on their 8/2016 issue a review of our Tempesta 17. Your can read it in Norwegian at page 46 - 48. The only thing the reviewer did not like was the veneer: he would have preferred something more exotic. The Tempesta 17 earned 5 Stars out of 5!!
Here You can read it online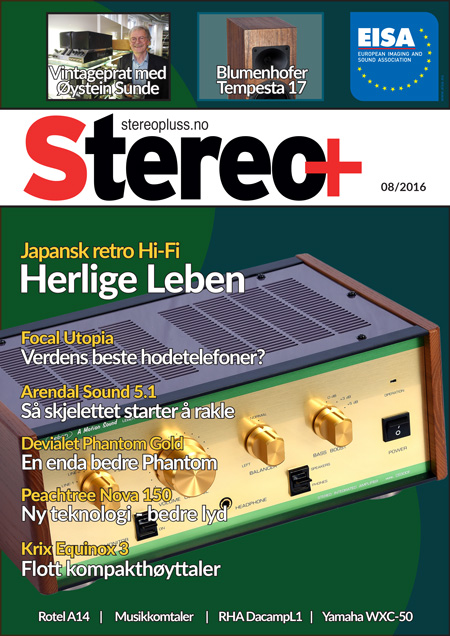 Mr. Daniel Schmid from AVguide.ch writes a very positive report about our Tempesta 17. It has been tested in a set with the Hegel 160 and the reporter was widely convinced about the delivered quality.
Here You can read it in German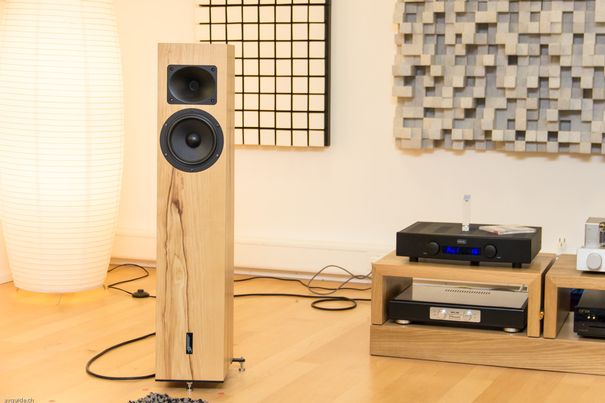 These are some highlights from the text, in German:

- Die Tempesta 17 schaffte es mühelos die atmosphärische Dichte des Stampen in Stockholm ausdrucksstark zu reproduzieren
- die Wiedergabe hat Charakter und lädt richtig zum Musikhören ein
- Besonders überzeugend dann wieder die sehr akkurate räumlich Abbildung, welche sofern auf der Aufnahmen vorhanden einen herrlichen dreidimensionalen Klangraum erzeugt
- Die präzise und authentische Klangentfaltung bürgt für geschmackvollen und sehr kultivierten Musikgenuss mit hohem Spassfaktor
- MUSS SAGEN, ICH HATTE EINIGEN SPASS MIT DER TEMPESTA 17
Malte Ruhnke, Editor in Chief of Stereoplay, one of the leading german HiFi magazines, decided to personally test our Tempesta 17. Our loudspeaker got an highlight and its sound has been awarded of "absolute Spitzenklasse" absolute top class!
You can enjoy the article in German on page 12 and 13 of Stereoplay 10-2015!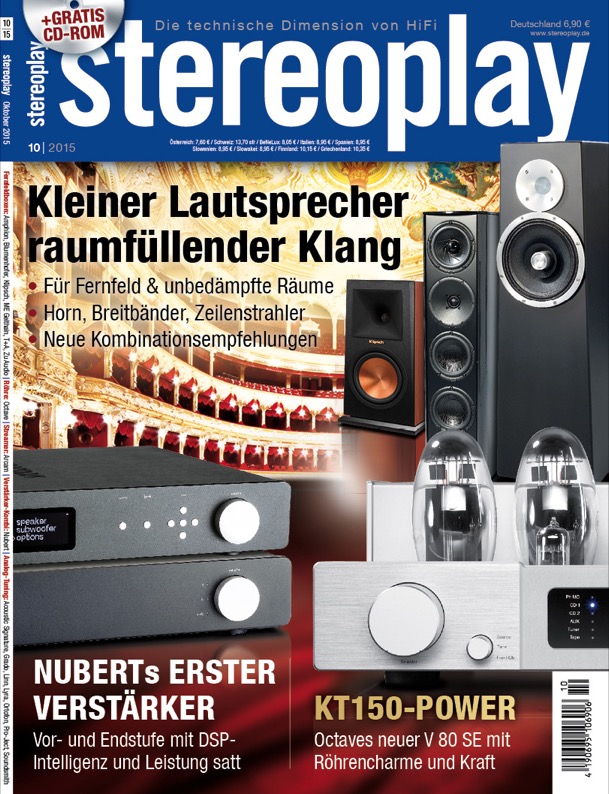 Wolfgang Kemper from HiFi Statement wrote a charming review of the Tempesta 17.
Helmut Baumgartner made wonderful pictures of the Tempesta 17 we sent him.
The whole review was very appealing and able to highlight the quality of the loudspeaker.

Here You can read it in German and following some statements from the article:

- Regardless what I fed to the Tempesta 17, the result was worth an experience
- This Blumenhofer loudspeaker is extremely tight to the live sound event
- The Tempesta 17 is able to present each kind of music and this even at low volume
- My suggestion for demanding music lovers





On HiFi Platform.eu at this link appeared the first review of the Tempesta 17. According to some people able to read Duch it is a really positive one. Enjoy Your reading!!
See Older Posts...
Sometimes there are some problems with the news page, sorry for the inconvenience.
You can always check our news
here, on blogspot