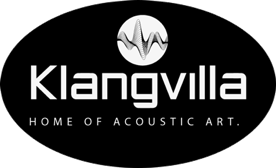 The aim of the show was not presenting Blumenhofer, but Blumenhofer has been chosen as a tool to present the other HiFi components in the game. This is for us an even bigger compliment: people should concentrate on music and listening.
Star of the show were several Ortofon cartridges on an Extension 10 Tonearm. Aim was to demonstrate the difference between several cartridges.
Electronic from Pro-ject, the reference series.

Although the star was Ortfon, the visitors paid high attention to the loudspeakers, and even women appreciated the look and the music our loudspeakers have been able to deliver.
Here You can enjoy more pictures of the event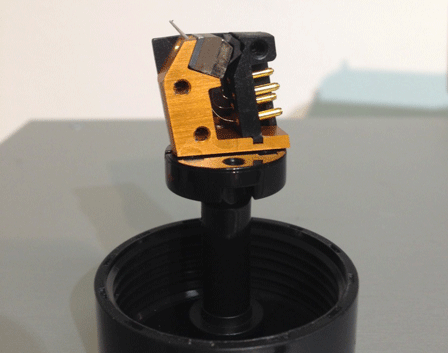 Even this year Marco de Wilde of Music2 presented an astonishing show in Veldhoven.
There have been 3 rooms with Blumenhofer Acoustics loudspeakers for a total of 5 systems playing.

Here You can enjoy a picture gallery of the systems playing.
Main rooms with Blumenhofer were:
- Music2 played a Genuin FS 2, a Tempesta 17 Surround set and a Tempesta 20
- STS Digital played a Genuin FS 1 and a Fun 17
- Sonore AC played a Gran Gioia

Like last year the atmosphere was really enthusiastic and during the show lot of people showed their interest for our products.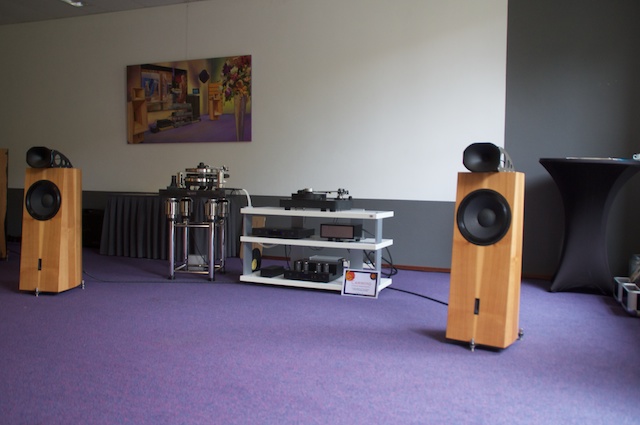 This year we participate to the Leserwahl of one of the main german Audio publisher.
You can reach the Stereoplay Leserwahl
here
We participate in 2 products categories:
- our
Fun 17
in the category "Standboxen bis 5.000€"
- our
big Fun 17
in the category "Standboxen bis 10.000€"
Go there and give us Your vote!!
You might even win a Blumenhofer
Fun 13
:-)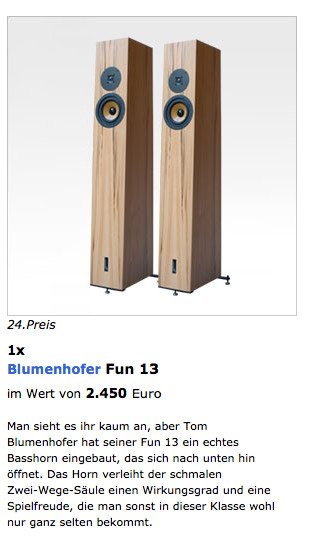 The review of the Fun 17 of Stereoplay in German is now online, You can read it
here
In the Stereoplay 11/2012 there is a very enthusiastic review of our
Fun 17
.
Enjoy Your reading!!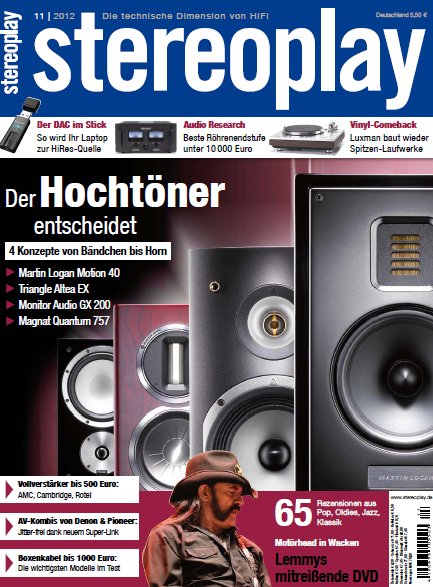 After the
Fun 13
and the
Fun 10
, we extended the quarter wave length horn principle to our 17cm Peek woofer and the result is the Fun 17.
It has already been positively tested by Stereoplay in
this
(now) online available contribution of Holger Bierman.
It will be available for sale starting December 2012. Have Fun!

See Older Posts...
Sometimes there are some problems with the news page, sorry for the inconvenience.
You can always check our news
here, on blogspot